We spent the weekend in Flaming Gorge for Jacinda and Boomer's engagement session. They were kind enough to invite us to stay with them at their cabin. We all went boating and jet skiing and my eleven-month-old daughter got to spend some time at the beach playing with and eating sand.
Flaming Gorge is such a beautiful area, I'm very happy we got to go.
Savannah was so happy that Jacinda's puppy was on the boat with us.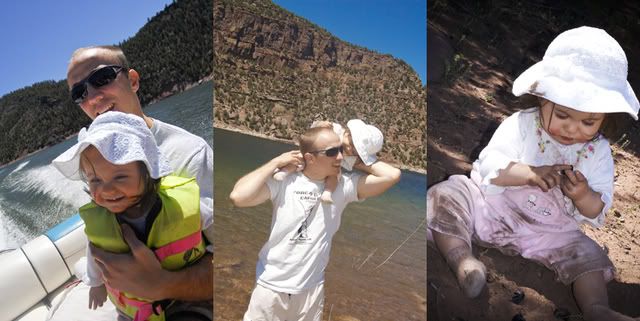 Finally one of me